Senior Care Guide to Lead Nurtures and Email Templates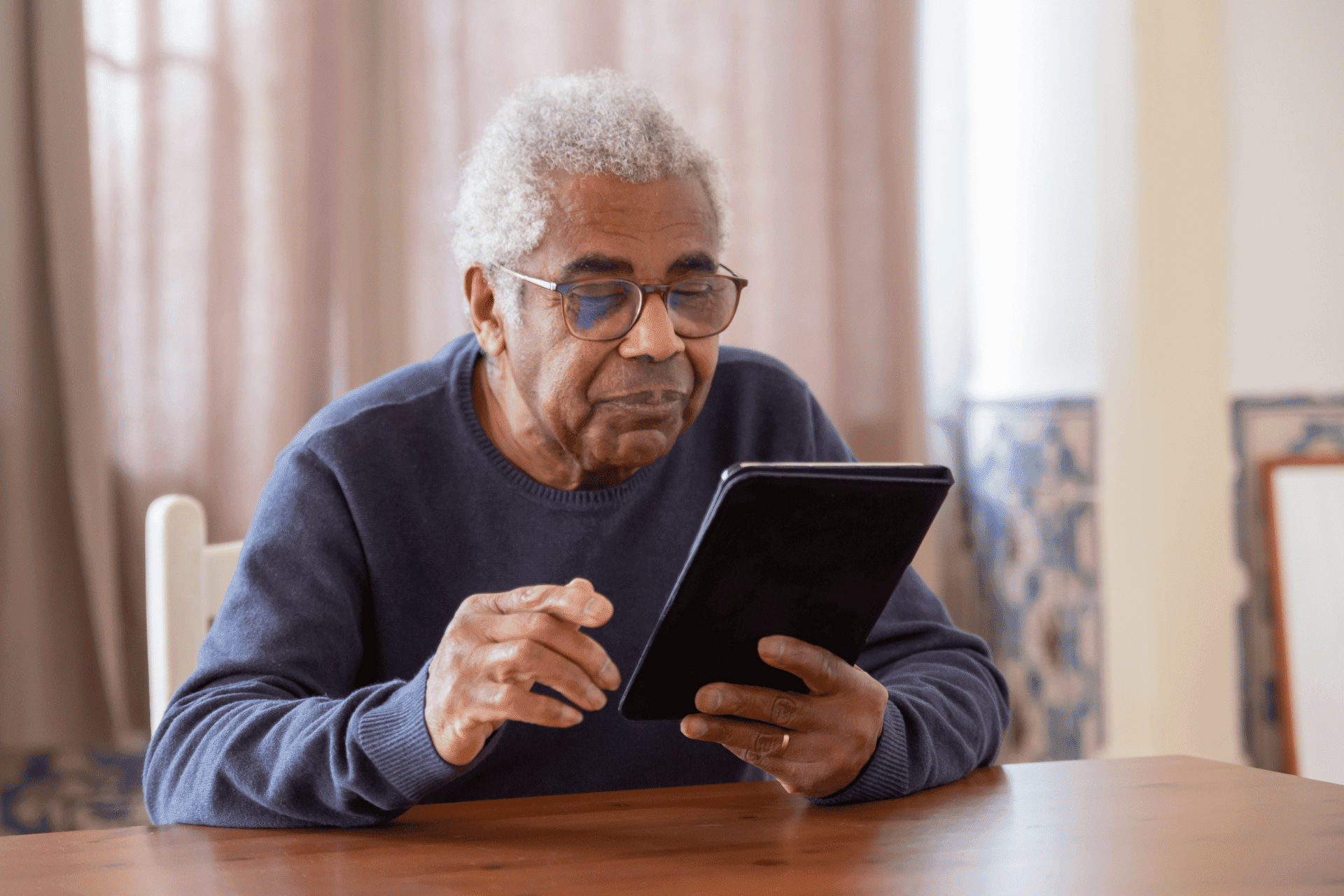 As a senior care professional, you understand the importance of providing compassionate care to seniors and their families. Building trust and guiding potential clients through the decision-making process are critical aspects of your business.
One of the most effective ways to achieve this is through lead nurture email sequences. In this post, we'll explore the different types of email templates tailored to the senior care industry and show you how to make the most of these powerful tools.
Introduction: What Is Lead Nurturing?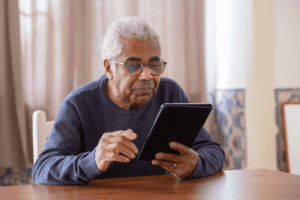 Lead nurturing is the process of building and maintaining meaningful, ongoing relationships with potential clients or leads over time. In the context of senior care, it involves providing consistent and valuable information, support, and communication to seniors and their caregivers who have shown an interest in your services but may not be ready to commit immediately. This is typically done through email marketing in the form of follow-up email sequences.
Here's why lead nurturing matters for senior care:
Personalized Care: It allows senior care organizations to tailor their services to the unique needs and preferences of website visitor groups, creating a more personalized and satisfactory experience.
Builds Trust: Consistent communication and support help establish trust with seniors and their caregivers, making them more likely to choose your services when the time is right.
Educates and Informs: Nurturing leads involves educating them about different care options, services, and the benefits they can expect, helping them make informed decisions.
Reduces Pressure: It alleviates the pressure on seniors and their caregivers to make quick decisions, allowing them to take their time and choose the most suitable care solutions.
Boosts Conversions: By maintaining regular contact and providing valuable resources, lead nurturing increases the likelihood of converting leads into long-term clients.
In the senior care industry, where trust, compassion, and informed decisions are paramount, lead nurturing plays a crucial role in ensuring that seniors and their caregivers receive the best care tailored to their specific needs.
Lead nurture email sequences are an invaluable component of any senior care business' marketing strategy. They play a pivotal role in establishing meaningful connections with your target audience and converting prospects into loyal clients. These sequences can be categorized into various series, each serving a unique purpose in your senior care marketing strategy.
Let's delve into the types of lead nurture email sequences you could be using for your organization.
Welcome Series Emails
The first impression you make on your new contacts can set the tone for your entire relationship. This is where the importance of a well-structured welcome sequence becomes apparent. 
When individuals express interest in your senior care services through your marketing efforts, they are essentially extending an invitation to learn more about what you offer. A welcome sequence acts as your warm greeting, your virtual handshake, and your assurance that they've made the right choice by engaging with your organization. It offers an opportunity to introduce yourself, your team, and your services in a meaningful way. It's the initial step towards building trust, providing valuable information, and guiding potential clients through their decision-making process. 
By implementing a welcome sequence, you demonstrate your commitment to understanding their needs and delivering personalized support, fostering a sense of belonging and care. In an industry where empathy and compassion are paramount, a well-crafted welcome sequence is not just a nicety; it's a strategic necessity. It can make all the difference in transforming new contacts into loyal clients who recognize your dedication and choose to entrust you with their senior care needs.
Here is an example of an effective email welcome sequence:
Email 1: A warm welcome and introduction to your senior care services set the stage for what recipients can expect from your organization.
Email 2: Highlight the expertise and credentials of your care team, assuring potential clients that they are in capable hands.
Email 3: Share success stories, testimonials, and Google/Yelp ratings from satisfied clients to build trust and instill confidence in your services.
Email 4: Provide an overview of the different care services you offer, giving recipients a comprehensive understanding of your capabilities.
Educational Series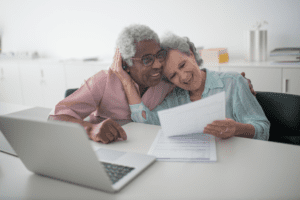 In the senior care industry, providing high-quality care is about more than just offering services; it's about empowering individuals and their families with the knowledge they need to make informed decisions. 
An educational email sequence plays a vital role in this process. It serves as an avenue to share valuable insights, expert advice, and detailed information about your senior care offerings. By explaining the importance of home health care for seniors, clarifying the differences between types of care, and highlighting the benefits of personalized care, you not only position your organization as an authority in the field but also help your audience make informed choices regarding their loved ones' well-being. 
An educational sequence is an investment in trust, transparency, and the long-term satisfaction of your clients. It's a pathway towards building lasting relationships, as well as a means to demonstrate your dedication to providing not just care but a wealth of knowledge and guidance to those you serve. In the senior care industry, where informed decisions can be life-changing, an educational email sequence is a powerful tool that brings value and reassurance to both you and your clients.
Here is an example of an effective educational email sequence for an organization offering home health, hospice and palliative care options:
Email 1: Discuss the importance of home health care for seniors and how it can significantly improve their quality of life.
Email 2: Explain the differences between hospice and palliative care or long-term residency vs. hospice care, helping recipients understand their options.
Email 3: Highlight the benefits of personalized personal care for seniors, showcasing your commitment to tailored support.
Email 4: Spotlight any specialized services or unique approaches you offer, differentiating your organization from the competition.
FAQ and Common Concerns
Navigating the intricacies of senior care can be an intimidating task for individuals and their families. That's where an FAQ (Frequently Asked Questions) email sequence steps in as an invaluable resource. 
This sequence is designed to address common concerns, misconceptions, and queries that often arise during the decision-making process. By proactively providing answers and guidance, you not only alleviate anxieties but also position your senior care organization as a trusted source of information and support. 
An FAQ sequence helps to demystify the complexities of senior care, ensuring that potential clients and their families have access to clear and concise information that empowers them to make informed decisions. By offering this level of transparency and ease of understanding, you demonstrate your commitment to their well-being and establish a solid foundation of trust right from the start. 
Being clear and helpful  is paramount in senior care. An FAQ email sequence is a bridge to understanding, a key to reducing uncertainty, and a way to welcome potential clients into your compassionate care network.
Take a look at some examples of emails that would be great to include in an FAQ sequence:
Email 1: Acknowledge common concerns or misconceptions about senior care, addressing them with empathy and expertise.
Email 2: Share answers to frequently asked questions, offering clarity and reassurance to potential clients.
Email 3: Offer resources and guides on planning for senior care, positioning your organization as a valuable source of information.
Optimizing Your Lead Nurture Email Sequences
To maximize the effectiveness of your email sequences, remember to personalize these emails as much as possible, addressing recipients by their names. Segment your email list to send relevant content to different groups based on their specific needs and interests. Consistency and a clear call to action in each email will help nurture leads and help you engage with them better.
In the senior care industry, a compassionate and personalized approach can make all the difference. Lead nurture email sequences empower you to provide valuable information, build trust, and guide potential clients toward the care they need. By implementing these sequences, you're not just sending emails; you're fostering meaningful relationships and enhancing the lives of seniors and their families.
Incorporate these effective email sequences into your senior care marketing strategy and witness the transformation of your leads into loyal clients.
Using Email Templates To Improve Your Senior Care Marketing 
When it comes to senior care marketing, the use of email templates for lead nurtures can increase contact engagement.. Our team has developed a set of pre-written email sequences for your convenience and customization. They streamline your communication efforts, allowing you to focus on what truly matters: building meaningful relationships with your audience. 
Whether it's welcoming new prospects, educating them about your services, addressing common concerns, or showcasing success stories, these templates provide a structured framework that ensures consistency and relevance in your messaging. 
With the ability to personalize and segment these emails, you can target specific groups with content tailored to their needs and interests, ultimately increasing your chances of conversion. 
Since you're incredibly busy, we hope these , email templates save you time, maintain quality, and offer a clear call to action at each step, all of which are crucial for nurturing leads. So, if you're looking to make your senior care marketing more efficient, impactful, and compassionate, it's time to explore the immense potential of lead nurture email templates.
Get senior living marketing and sales insights delivered to your inbox.