Should Your Senior Living Organization Use Marketing Automation?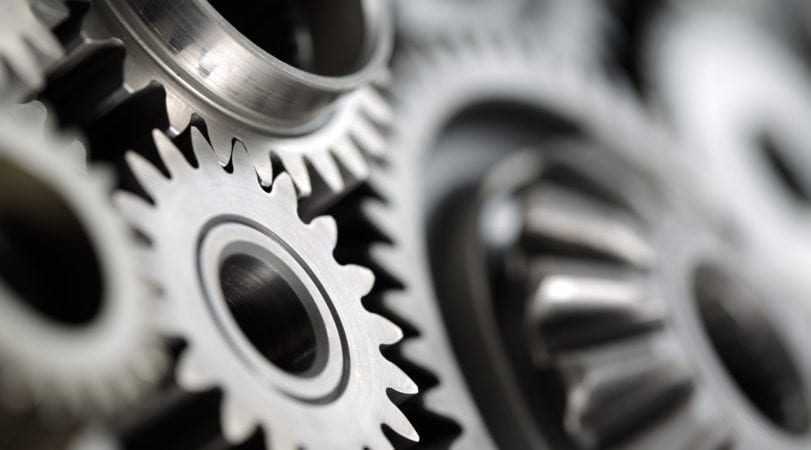 Marketing automation software has grown in popularity in recent years and is now commonly used in most industries. And there's a reason why. For busy marketers they allow you to do more with less by automating tasks and building efficiencies.
But, the senior living industry is still catching up. In our State of Senior Care Sales and Marketing report, 64% of respondents said they planned to invest heavily in marketing automation and CRM technologies in 2018. In senior housing, 68% of respondents said they use a marketing automation platform.
Post-acute/home care appears to be further behind senior housing in their use of marketing automation platform. Among these respondents, only 33% said they use a marketing automation platform.
If you're on the fence about whether marketing automation is right for you or if you feel like you're not getting the most from your marketing automation software – read on. Let's take a look at 5 questions to ask yourself when evaluating marketing automation for your senior living organization.
Do you get it?
The way people buy has changed. Shoppers expectations are much higher than they used to be. They expect information when they want it. When they're considering a purchase they don't want to be hassled, they want to be helped.
If you don't get that, don't bother with marketing automation. The platform will only serve to send more pushy emails, promote more salesy messaging, and in general, you'll become more annoying.
If you do "get it" and you're ready to start educating your audience and supporting the purchase process rather than selling to someone, you could probably benefit from using a marketing automation tool.
For smart marketers who want to support their buyers, it's a nearly indispensable tool.
The right marketing automation allows you to:
Manage and publish helpful blog posts
Gauge the effectiveness of your messaging
Automate an email schedule of sending resources to leads via email
Schedule social media messages that support your brand
Understand user behaviors and how they engage with your website and marketing
Nurture cold audiences into warm leads
Have you thought through your strategy?
You know the old saying, "An ounce of prevention is worth a pound of cure"? That idea holds true with marketing automation. If you plan a strategy before getting too in the weeds, you'll see much greater returns. You can then iterate on efforts based on effectiveness, rather than try to fix things midstream.
Are you able to articulate your marketing and sales processes? Allocate time to think through your marketing and sales funnel? What activities need to happen when? What would an ideal sales process look like for a prospect? What information would help move them from uninformed to ready to move in?
Once that strategy has been documented, marketing automation can help you execute on your vision. It will help save you a ton of time by enabling you to deliver the same ideal marketing presence and sales conversations to all visitors of your site and all leads.
Do you have the time?
A marketing automation platform can act as an incredible sales engine, but you need to design the engine and build the parts first.
You can't just join a gym and expect to lose weight. You have to put in the work. The same goes for automation tools. You can't just purchase a new tool and expect it to work. But, if you put in the time upfront, you'll reap the rewards in the form of saved time and better results.
If you are new to marketing automation or short on time, you might consider working with a marketing automation expert to help you formalize your strategy and get your account set up properly.
Can you afford it?
Marketing automation subscriptions can be pricey. They range in price from a few hundred dollars to several thousand dollars per month depending on the features required and the complexity of the tool.
While the investment seems steep, consider the return. You're able to save time by not having to manually follow up with leads and not having to juggle multiple platforms. You'll also have a full picture of all your marketing efforts allowing you to improve your marketing and sales effectiveness. What's the value of one new resident or patient? If you're able to close just one incremental lead would the software pay for itself?
Tip: Many platforms offer free versions or extended trials of their software. This is a great way to try out some features and get buy-in from the rest of your organization.
The real question is. Can you afford not to deploy marketing automation? With competition stiffer than ever, senior living organizations need the tools to compete for buyers' attention and to support the purchasing process. Senior living marketing and sales require empathy, speed, and the ability to prioritize on sales-ready leads. Marketing automation helps in all three of these core tenets.
What's The Best Marketing Automation Software?
The real question you should be asking yourself "What is the right marketing automation software for me?" There are a lot of great options out there but you want to make sure it is there right fit for your organization's size and marketing approach.
We're big fans of HubSpot. For multi-site communities or larger organizations, a market leading platform like this makes sense. While other options like Marketo and Pardot can accomplish similar functions, we haven't seen anyone who comes close to HubSpot's thought leadership training and support.
For smaller organizations, we like SharpSpring. G2Crowd notes SharpSpring as a segment leader for Spring 2018. They offer a relatively easy-to-use platform with much of the functionality of more well-known platforms at a lower price. They're a younger company but growing and constantly adding new features.
If you're considering marketing automation for your organization, we'd love to help you think through options.
Contact Us
Get senior living marketing and sales insights delivered to your inbox.