Boost Your Digital Advertising ROI Without Spending More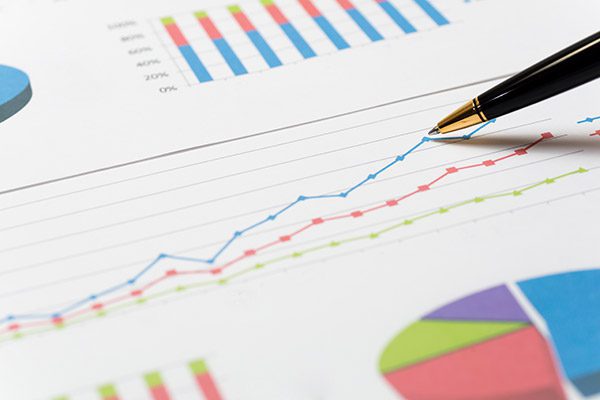 Only 29 percent of senior living communities say digital advertising is their most effective lead generation tactic, but 48 percent say they plan to increase spending.
Clearly, senior living organizations are realizing that digital is an emerging priority, but fewer than one in three are finding it effective. The task in front of us is finding a way to bridge that gap.
If you're looking to increase spending on digital advertising in the next year, don't forget to consider effectiveness. Simply throwing money at a problem doesn't solve anything — it may just give you a more expensive problem.
Instead, approach your digital advertising with a smart strategy that can improve your results. Increased spending may be a part of that, but it should only be used to support your solution — not as a solution in and of itself.
Let's take a look at the top digital advertising best practices for 2020. While you may end up increasing your budget, many of these practices can be done without spending more.
Use the Right Ads in the Right Places
Each advertising channel is different. It's important to think through where people are in the buyer's journey when they're seeing your ad. For senior living communities, there are three ad channels that make the most sense:
Google Ads. On Google, people are actively searching for a senior living community. They're looking for information that ranges from high-level advice to contact information for a specific location.
Facebook. People aren't searching for anything in particular — they're just scrolling through their feed. Your ads on Facebook are most effective as awareness-level marketing to a demographic and geography. You're best served by simply making people aware of your existence and maybe providing some high-level information, such as how to make good decisions for a family member's care. Facebook advertising can also be a good choice for recruiting employees.
Instagram. Like Facebook, treat Instagram as an awareness-level opportunity to make people aware of your communities. Instagram advertising can also be a good choice for recruiting employees.
Use Retargeting Campaigns
Google or social retargeting can keep your organization top of mind to people who have visited your website already. This can be a good choice for either prospective residents or employees.
Roughly 35 percent of senior care communities don't have enough sales touches. Retargeting provides a great way to reach prospects that have seen your ads before and nurture your leads through the customer journey.
One word of caution: don't go overboard on retargeting. You want to helpfully remind people about your senior living communities, but you don't want to annoy them with constant ads. Find a good middle ground.
Use Digital Video Advertising
Video is the most engaging medium available for advertising. Use videos wherever possible to grab attention. It's especially effective on Facebook and Instagram. Some best practices:
Keep it short — no longer than 15 seconds.
Mention the name of your community immediately — within the first three seconds.
Make it easy to watch without sound.
Be sure your videos are formatted for where they are being placed.
Make them mobile-friendly.
Link to the Right Page
Don't link your ads to your homepage. Your homepage is almost always a bad place to send people who click an ad. Instead, send them to the page that's most relevant to the keyword they searched, the location detail page or to a page that's relevant to their past web visit.
For example, if someone searches Google for "senior living in Chattanooga," send them to the page that displays your Chattanooga area locations. If you're retargeting a prospective employee who has visited your career section, send them to the page listing your current openings.
Get as relevant as you can, so they don't have to click around on your website for the right page. Otherwise, they could get frustrated or confused, and give up.
Try Custom Audiences on Facebook
If you have the email addresses of people who have visited your communities for a tour before, you can load them into Facebook and create lookalike audiences. You can also create lookalike audiences from email addresses of your current residents or their family members. Just like that, you've got new leads that resemble your most valuable contacts.
As you create these audiences, be careful to strike the right balance of niche-versus-numbers. You want your lookalikes to be specific enough to be highly valuable leads, but you also want to reach a large audience, if possible. For example, don't advertise to audiences that are located too far away from your communities, but also avoid restricting the geographical boundaries too tightly.
Optimize Your Website for Lead Generation
Your digital advertising gets people to your website. Your website should be the cornerstone of your marketing efforts. Now it's up to your website to make the most of the people who visit. If your website isn't optimized for lead generation, your digital advertising won't be as effective.
Here's a quick list of tips to make the most of your leads from digital ads.
Have a live chat option on your website so visitors can get information quickly. Speed to lead is critical for senior care communities.
Improve lead followup time and customer experience. Have pre-written email templates to respond to leads, or automate the responses and set expectations.
Reduce friction on your website. Sometimes, your ads can work well, but people experience friction on your website. They might not be able to find the information they searched for, or the information might not be detailed enough. Make sure your website loads quickly, is secure, and is simple enough for people to find exactly what they're looking for quickly.
Get senior living marketing and sales insights delivered to your inbox.