How to Plan and Execute a Digital Marketing Strategy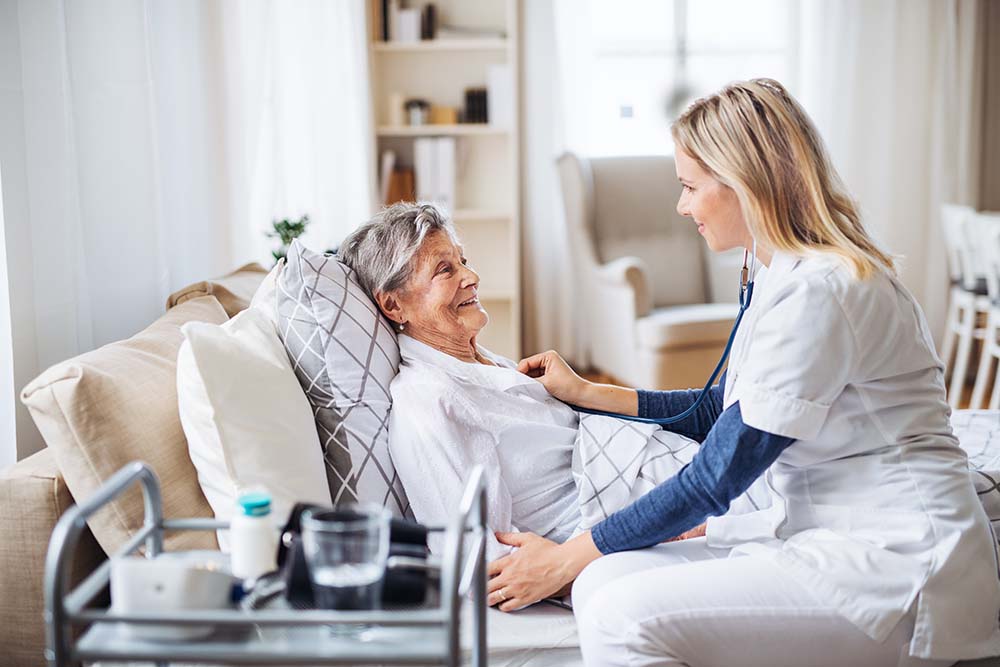 Starting a digital marketing strategy can be a confusing and complicated task. Many companies start inbound campaigns with no clear idea of where they're headed, in terms of branding, lead generation, SEO, etc.
Businesses also struggle in knowing which tools are best for their inbound marketing strategy. Should you use WordPress or HubSpot? Which keywords should your website target? How frequently should you blog?
The first step in starting a home health marketing marketing strategy is planning. This includes developing goals and objectives for your inbound marketing campaign, as well as researching your target market and their needs. Once you know what you want to achieve and who you're trying to reach, you can start developing and optimizing the content that will carry your digital marketing strategy.
What is a digital marketing strategy?
A digital marketing strategy is a plan of action that outlines how you will use digital channels to reach your target market and achieve your marketing goals. It can include paid advertising, organic search engine optimization (SEO), content marketing, email marketing, and more.
Why does your senior care business need a digital marketing strategy?
A digital marketing strategy is important for several reasons. First, it ensures that all of your digital marketing efforts are working together to reach your target market in the most effective way possible. Second, it helps you track and measure the success of your campaigns so you can fine-tune them as needed. Third, it allows you to target your advertising dollars in the most effective way possible. And fourth, a digital marketing strategy can help you build a strong online presence for your senior care business that will attract more prospects and leads.
10 steps to plan a digital marketing strategy for senior care businesses
Define your goals
Make a budget
Research your target market
Plan your content
Improve your website
Add lead forms on your website
Implement live chat
Use paid advertising
Maintain a sales database
Evaluate and adjust
Let's look at each step.
Step 1: Define your goals
Before you begin doing anything, it's best to figure out the following:
The desired number of new patients per month you want to serve
Potential customers you'll need to talk to in order to gain the desired number of new patients
The number of website visitors needed to attract the desired amount of potential patients
If that seems difficult to you, there are formulas that make this process easy. We can guide you through the process.
While you may have your own metrics, here are some general benchmarks for the home health and hospice industries:
20% of potential patients will become patients
2% of website visitors will become potential patients
Examine your goals against the outcomes you've achieved and identify any distinctions. You'll know what areas to improve once you figure that out.
Do you need more website traffic? Leads? Or do you need to improve your sales process? This information will help you form a digital marketing plan.
If all these numbers are too intimidating, simply ask yourself this question: What does success look like in 12 months?
Step 2: Make a budget
Next, you'll need to establish your inbound marketing budget.
According to the Small Business Association, most companies can expect to spend about 10% of their revenue on all marketing activities.
Because more and more people are using the internet to search for home health and hospice providers, you'll want to spend about 50% of your marketing budget on digital marketing. This includes paid search engine advertising, search engine optimization, your website content and social media.
Step 3: Research your target market
Now that you have an idea of what you want to achieve and how much you can spend, it's time to research your target market in more detail.
Who are they?
Where do they live?
What are their care needs?
What websites do they visit?
What kind of content do they consume?
What questions do they ask about care?
One great (and free) way to learn more about your target audience is to speak with your sales team. They will be able to tell you common questions people ask while evaluating home health and hospice providers. They'll also be able to explain why people don't pick your company and what common objections they raise.
Once you have this information, you can start creating content that will appeal to them. Most people will want to educate themselves before having a conversation about care.
Step 4: Plan your content
Let's say you've identified the topics your target audience is interested in. Now it's time to develop website content around those topics. This can take the form of blog posts or other pages on your website.
The goal of creating lots of website content around common customer questions is to attract prospects, make them familiar with your company, and inform them. This means your relevant content must be good enough to encourage patients and caregivers to visit your website in search of information and stay there long enough to get interested in becoming a patient.
Step 5: Improve your website
Your website will be the foundation for all of your internet referrals.
It's important to make sure your website is well designed, user-friendly and optimized for search engines. The best way to do this is to hire a professional digital marketing firm, as this can be complicated for a beginner.
In addition, you'll want to make sure you're using tracking software so you can see how people are finding your website and what they're doing when they get there. This will help you identify which content is most effective in attracting prospects and converting them into leads.
Step 6: Add lead forms on your website
If the "contact us" form is the only web form on your website, there's a problem.
Most people who visit your website are not ready to take immediate action. However, they may be interested in learning more about your services or in getting pricing or insurance information. That's why it's important to add lead forms throughout your website so you can capture their information.
More forms equal more opportunities for prospects to contact you. Now you'll have a list of prospects in your sales database.
Step 7: Implement live chat
Adding live chat to your website is a great way to increase leads and improve visitor experience.
Caregivers are busy people, and live chat allows you to communicate with potential patients in real-time, answer their questions and collect their information when it's convenient for them.
In the home health and hospice business, getting back with a potential customer quickly is a great way to earn their trust.
While marketing automation tools aren't always necessary, some have live chat features you can use on your website.
Step 8: Use paid advertising
Once your website is in good shape with content that will attract prospects and capture their interest, you can start using paid advertising to drive more visitors to your website.
There are many different types of paid advertising, but the most common for home health and hospice marketing is Google Ads. This is because it's an efficient way to reach new prospects in your area in a short period of time.
While Google Ads is great, you'll likely get the most bang for your buck using Facebook ads to target people in your area who are interested in certain topics related to caregiving, home health, and hospice.
Step 9: Maintain a sales database
Remember, digital marketing is not just about bringing in new website visitors. It's also about following up with leads and making sure sales opportunities don't fall through the cracks.
You need a place to store the information provided in their initial interest in your business and follow up with more in-depth information. Online software like a CRM (Customer Relationship Management) will help your team stay organized and efficient.
In this software, you'll be able to see a potential customer's live chats and website visits, their contact information, and even keep notes based on conversations you have with them.
This tool will also aid you in determining what proportion of leads become patients, which will assist you in improving your sales process and setting future goals.
Step 10: Evaluate and adjust
As your digital marketing strategy matures, you'll need to evaluate and adjust it to ensure you're getting the best possible results. You'll also want to compare your results to the goals you set in Step 1 above.
This might mean increasing or decreasing your budget, creating additional website content, adding calls to action, or tweaking your website to encourage more people to contact you.
The most important thing is to be in it for the long run and to be patient in getting results.
Now that you know the basics of how to plan and execute an inbound digital marketing strategy, you're well on your way to attracting more prospects and gaining new patients from digital channels. But don't forget, this is a process that must be maintained in order to be effective. So make sure you revisit these steps often, set new goals, and make changes as needed.
We can help you find new patients
Finding new patients is essential for any home health or hospice company. That's where we come in – we provide efficient and reliable lead generation services that will help you find more prospective patients and increase internet referrals. With our help, you can focus on providing quality care to those who need it most. Contact us today to learn more.
Get Help With Your Marketing
Get senior living marketing and sales insights delivered to your inbox.