The New Way to Market and Sell Senior Living in 2023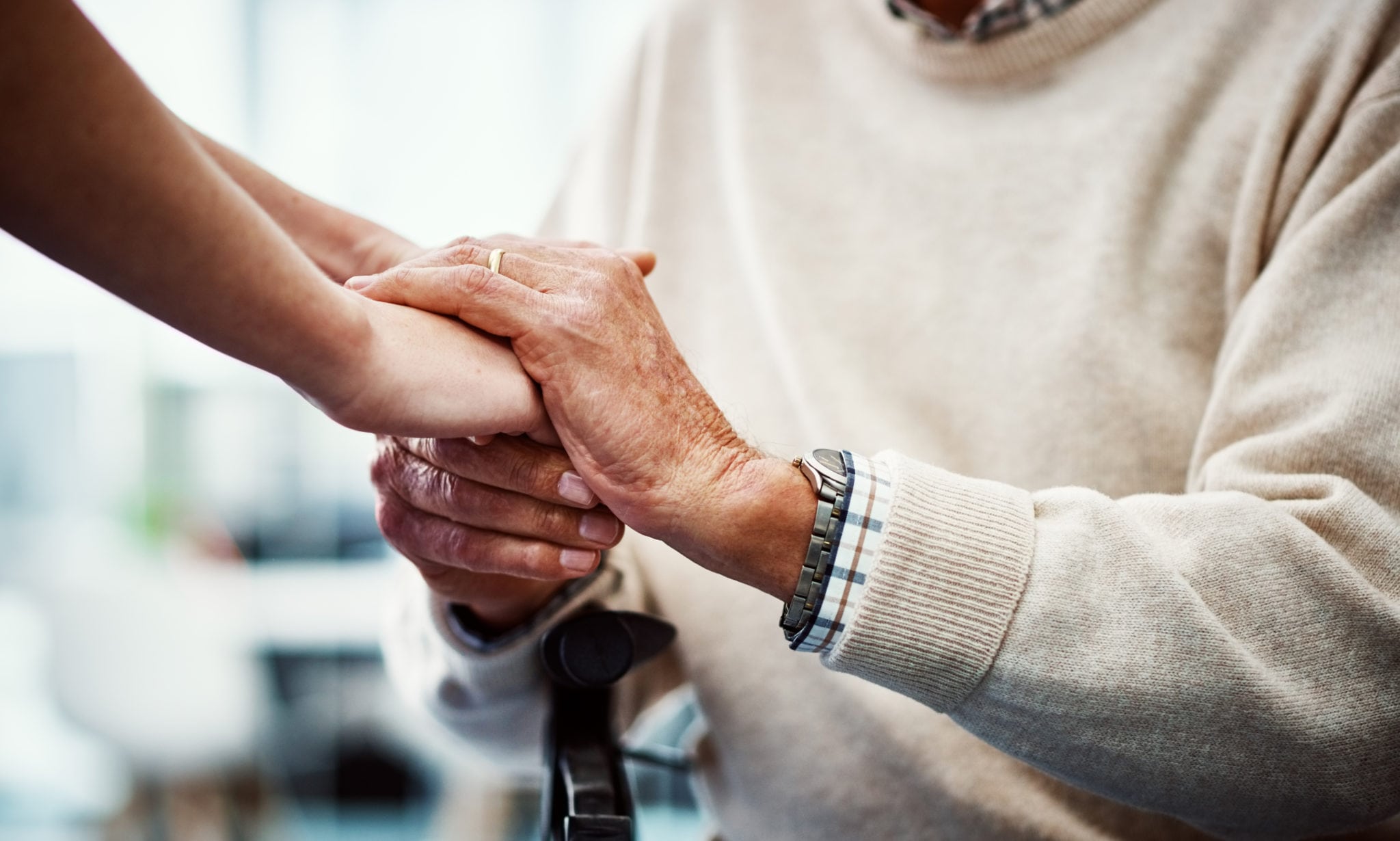 So often we treat prospective residents as numbers in a pipeline. When tracking the marketing efforts for our senior living communities, we focus on the number of website visits and leads generated. Our sales key performance indicators (KPIs) track leads-to-tours, or tours-to-move-ins.
And it makes sense—we measure those metrics and focus on efforts that will move people through a process designed to increase census and keep communities full.
But in 2023 this approach doesn't cut it. A sole focus on moving prospects through a marketing and sales funnel can create unwanted friction for the individual.
It's time for the industry to shift. Senior living marketing and sales professionals should do everything possible to help prospective residents. Here's what I mean….
Building Trust is the New Way to Market Senior Living
Marketing is all about telling your community's story, right?
Well, sort of.
Many senior living organizations still see marketing as taking out advertisements in local papers, direct mailers, radio spots, TV commercials, etc. Not that there's anything wrong with still using these methods, but what is the message that is being communicated? The majority of senior living communities are building their message around themselves and features of their community.
But savvy senior living communities are realizing that marketing should be more transparent and helpful than ever.
In fact, I just saw a commercial for the community my grandmother lived in. In it, they promoted an expansion in progress and the new building they're constructing. Yes, the new facility is going to be gorgeous but how is that any different than the one down the street?
Rather than focus on features, shift the conversation to connect on a more emotional level—perhaps focusing on the relationships with residents or the assistance you provide. Not only will this help build a sense of trust with your prospective audience; it will also help you stand out from the crowd.
In my research, I find that the majority of senior organizations use the website as a purely informational tool. Their website serves to tell the visitor facts about the community. How big are the rooms? What activities are available to residents? What types of care do you provide? How much will this cost?
But they are missing out on a huge opportunity to start building trust. Just like the marketing efforts above, your website can (and should) do so much more than simply communicate the features of the community.
Highlight the interactions between staff and residents. Video is a wonderful tool for capturing authentic moments of daily life. You want website visitors to get a sense of what your community is like before visiting. They need to feel what life could be like there and how your team provides care for residents. In that way, they can picture themselves living in that community.
Another key component of building trust in the marketing process is through providing great content—sharing helpful resources for your site visitors. This is usually done through a blog and/or downloadable lead generation offers like guides or checklists. Your blog should contain helpful resources for making the right decision, not just recaps of your latest luncheons or events. If you aren't currently providing helpful content, I'd highly encourage you to start.
A couple of bonuses to this approach:
Helpful content can be gated behind a form to generate early stage leads. Remember, not everyone is ready to make a decision and this is a lengthy process for many.
You can use that helpful content later in the sales process to further position your community as helpful and trustworthy.
Social platforms also give senior care marketers a way to share authentic images of everyday life, events, and interactions. Social media management responsibilities are frequently pawned off on operators, interns or overwhelmed marketing managers who ignore these channels.
I'd strongly suggest taking social media seriously as a way to further tell your community's story and to build trust with prospects.
Developing Relationships is the New Way to Sell Senior Living
Choosing the right community is a tremendously important decision for your prospects. They might be looking for options for themselves or an adult trying to decide where their parents should live.
What community is the right fit for them? Can they afford this next step in their lives? There are a million questions that are going through their heads during this process.
Successful senior living sales teams are realizing that the key is not volume of leads and aggressively moving people to the next stage of the funnel. The key is to focus efforts on a select group of qualified leads and to do everything you can to help them make the decision that's right for them— even if that decision is not moving into your community.
Rather than selling, focus on building relationships.
Rather than pushing them to come take a tour, ask open-ended questions about what's important to them.
Then, instead of trying to convince prospects that your community is right for them, sales teams should tactfully ask questions that help prospects arrive on that decision themselves. Learn about who they are, or who their parents are. What concerns do they have?
By spending more time with each prospect—getting to know them, truly understanding them, senior living sales professionals will realize higher close rates with less "noise." The experience is likewise better for the prospect—they are helped rather than sold to.
Who wouldn't want that?
Change Isn't Easy
If you're reading this and feel like you're stuck with traditional marketing campaigns and sales strategies, it's time to change. We know first hand that changing processes and behaviors in marketing and sales organizations can be incredibly difficult and you're probably asking yourself "Where do I even start?"
First of all, be patient. It can take time to get an entire organization onboard with this methodology and headed in the right direction. Secondly, start small. We find most companies are successful when they can prove value with quick wins and incremental change.
Wan't to accelerate the change? Let's talk. Schedule a call today and let's talk through next steps.
Get senior living marketing and sales insights delivered to your inbox.