Why Local SEO is Critical for Senior Care and How to Get Started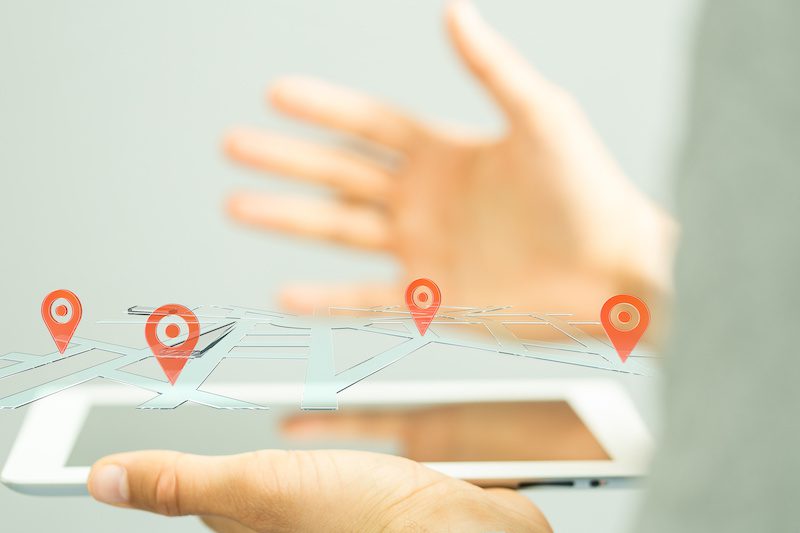 When we talk with senior care sales/marketing professionals, administrators and operators, they all tell us that it's as important as ever to have a robust online presence.
According to our 2019 State of Senior Care Sales and Marketing report, digital marketing was second only to referrals as a lead generation source, and internet searches was the #2 referral source for communities.
Download our 2019 State of Senior Care Sales and Marketing report for free, featuring data from a survey of over 150 senior care and senior living communities in the United States
Download The Report
Your location might offer a beautifully landscaped campus with a full suite of amenities. But if people can't easily find your community online when they conduct a search, it won't matter. Today's consumers are busier than ever before and depend consistently on internet search engines. If you hope for your senior care community to thrive in today's marketplace, it's necessary to learn the value of local search engine optimization (SEO).
Generating enough leads is the top marketing challenge for senior care communities in 2019. It's common knowledge that SEO is vital for increasing your chances of showing up in an internet search that could generate leads interested in your location. However, your efforts are greatly diminished if you ignore the benefits of local SEO. More often than not, consumers are using a smartphone to research options, and 67% of smartphone users want ads customized to their zip code or city.
The Benefits of Using Local SEO
The use of local SEO tactics is more likely to get your senior care community noticed than practically any other marketing tactic. The biggest reason for this is simply a "wider net." Local SEO works in several different ways to spotlight your locations during a local search in your zip code. If lead generation is stagnant at your location, consider these reasons to add local SEO to your marketing strategy today.
It's what your potential residents and their family members are looking for. "Near me" type searches have grown more than 900% in two years, proving that consumers are actively searching locally. With 46% of all Google searches seeking local information, you could miss out on a significant increase of new leads simply by neglecting to optimize your location for local searches.
It's free advertising. A presence on Google My Business is free, and you can add your location (and a lot of other information, too, like events and photos) to Google Maps within your profile.
You could get a quicker response. Consumers searching for senior care communities locally are prepared to interact quickly. In fact, 88% of searches for local businesses on a mobile device result in a call or visit to the business within 24 hours.
Google Maps is a convenient way to find local businesses. Navigation apps are popular among smartphone users, and 86% of them use Google Maps to find local businesses.
6 Ways You Can Start Using Local SEO for Your Senior Care Community
If you're not optimizing for local SEO already, there's no time like the present to get started. There are many things you can do in a single afternoon that will complement your existing website and online advertising. Try these techniques to raise awareness of your senior care community in local, geographic-based internet searches.
1. Claim Your Location on Google My Business
It's free, so why haven't you done it already? Google My Business offers plenty of benefits in exchange for the time it takes to set up and maintain your listing. To get started, simply Google your business name on any device. Click the link "Claim this Business," and Google will verify your identity. As soon as you're verified, you're ready to set up your profile with location, business hours, photos, events, reviews, and updated posts.
Bing Places is another free, local directory your location should be listed on.
2. Include Photos
Your surroundings are important, and a picture (or 20) is worth a thousand words. People like to research as much as they can online, and quality photos of your location will be inviting to prospective residents and their family members. Including 5 to 20 photos of your community can give people an idea of the environment and how well it is maintained. Google even allows you to post interactive 360 photos that connect with the street app. Posting your own photos is a great way to bring attention to your amenities, well-maintained grounds, and the appearance and comfort of your buildings.
3. Solicit Ratings and Reviews
Even with millions of reviews posted online about different products and businesses, you may think that consumers don't pay that much attention to customer reviews. They do. Reviews are often considered as highly as a personal recommendation. In fact, 84% of potential customers place their trust in reviews.
You have many happy residents and family members or caregivers. Share what they love about your senior care community in their own words. Send out email surveys regularly and encourage them to leave a review that details their thoughts. If your customers provide a negative response, consider it an opportunity for improvement and respond. When you reach out to address a negative review, you show them you care about their experience. This positive interaction can encourage a customer to edit a negative review.
There are many reputation management services that can automate collection and solicitation of reviews. We interviewed Aaron Clifford, Senior Vice President of Marketing, Binary Fountain on the Senior Growth Show podcast. You might find that episode helpful if you're considering soliciting reviews. The more reviews your location can get, the more visible your location will be.
4. Claim Location Listings on Facebook
Don't forget Facebook. A free business listing will allow you to reach over 2 billion people who are already using Facebook regularly. Targeting ads and promoting your location will allow you to generate more leads and boost your local SEO for customers searching for a senior care center in your area.
If you haven't already set up a Facebook business page, it's a good way to get started. To get started, simply search your business name on Facebook. On your businesses Place page, choose the "Know the Owner" link in the left column to start the verification process.
5. Optimize Location Pages on Your Website
Your website is a valuable advertisement for your locations. Ensure your name, address and phone numbers are the same on your website and make sure they match those on your Google my Business and Facebook pages.
Make sure your website has individual pages for each of your locations, and includes the address, phone numbers, email address and a map. Also, include photos and a detailed description of the location.
6. Consider Paid Placement
According to our survey, digital advertising is the second most widely-used lead generation tactic for communities today. It's in most everyone's budget. Event invitations and offers to "schedule a tour" perform best according to our report.
If it's within your budget, paid placement could put you ahead of the competition since 92% of searchers choose a business that's on the first page of search results. Whether your customers find you through a Google search, social media, or influencer marketing, paid placement can introduce new prospects consistently and reliably.
Local SEO can work in many ways to promote your senior care community to potential residents who need your services. To learn more about the benefits of local SEO for your communities and how to use it to promote your senior care community, contact me to arrange an introductory conversation.
Get senior living marketing and sales insights delivered to your inbox.